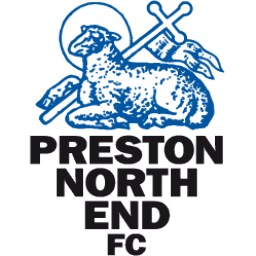 Preston North End fans have not had much to cheer about this season. Second from bottom of Championship already having lost six out of seven league games - the worst being the 3-4 loss to rivals Burnley having been 3-1 up with minutes to go. This is PNE's worst start to a season in over 80 years. Last night PNE were leading Wigan 1-0 with three (yes three) minutes to go and lost 1-2 in the Carling Cup.
PNE fan Chann Hardwick has become something of an Internet celebrity after she shed tears at the end of the Burnley match. I was watching this game, and its unbelievable finish, and saw Chann tearing up her programme in a burst of tears at the end. The Lancashire Evening Post reports - "
I hope the PNE manager sees my tantrum on the web
" and shows the video (which I can't embed here). Click the link and see the video (48 secs) for yourself. Unfortunately for Chann, and the rest of us PNE fans, we can expect more tears before the end of the season in what looks like a long battle against relegation.